OUR EVENTS
FAMILY FUN RUN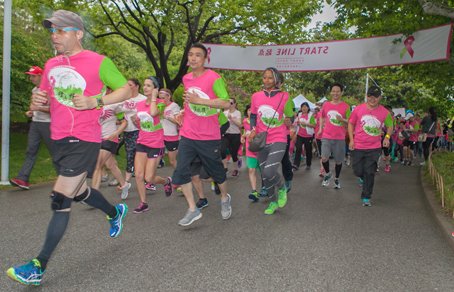 2016 ATTENDANCE: Appx 5,000
1,500 Breast Cancer Thrivers joined this year in effort to take "Awareness into Action!"
GUINNESS WORLD RECORDS
511 THRIVERS TOSSING PIZZA DOUGH
Thank You  Pudong Shangri-La  General Manager, Peter Clarke,  for bringing 511 of our breast cancer thrivers to break the record wearing pink and green!
LUNCHEON AUCTION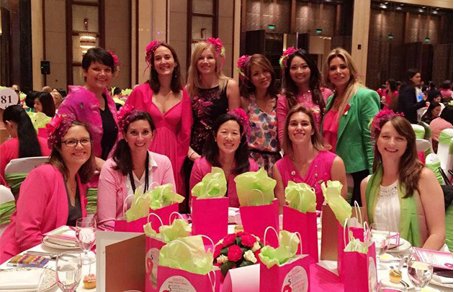 2015 RAISED: 507,000
200 local Chinese breast cancer thrivers joined 800 attendees  for a gourmet Luncheon Auction at Kerry Hotel dressed in all shades of pink and green.
100% Volunteer Driven: BE "MORE" WITH US!
Join our team of "More Than" Volunteers–As an "Awareness in Action" Advocate, you are supporting your community in wellness and the proactive prevention of breast cancer.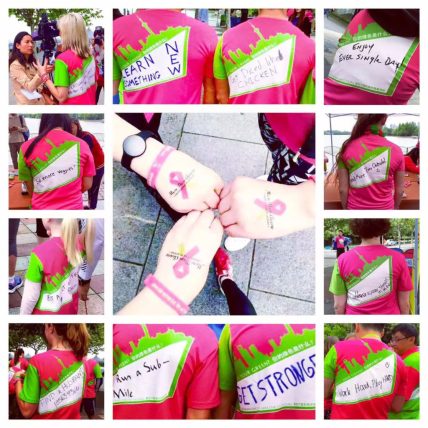 WHAT'S YOUR GREEN?
What's Your Green? is More Than Aware's tagline, asking individuals how they are taking breast cancer awareness into action.
"...We believe that the partnership helps in spreading awareness across both the local and expatriate population and encouraging women to be proactive in the prevention of breast cancer."

Peter Clarke General Manger, Kerry Hotel

"...In partnering with 'More Than Aware,' we see a strong correlation in what they are doing with our mission and we fully support them."

Maggie Wu Women's Training Brand Director, Nike China

"...Activities like this More Than Aware lunceon and action are part of how we all contribute to building a better, healthier world for ourselves, our colleagues, our loved ones, and members of our community."

John Lawler Chairman & CEO, Ford China
IN THE NEWS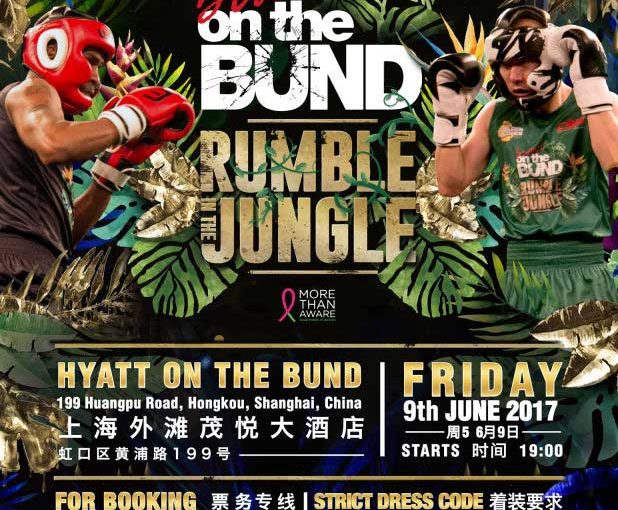 Brawl on the Bund is just around the corner, this is the last call if you have not reserved your tables yet. This June, we're returning to one of our most successful themes—"Rumble in the Jungle".
More than Aware's 5th annual 2k and 5k Family Fun Run and Walk was held on Saturday, May 13, 2017. This annual event champions and celebrates the proactive prevention of and recovery from breast cancer.
Registration for the More Than Aware Fun Run is closed, but you can sponsor a local Chinese Thriver for only RMB 150.
Sponsor a Thriver
Each event has 25-50% local Thrivers in attendance due to your generous sponsorship.