Pledge Your Ponytail
Annually, More Than Aware volunteers join supporters to donate at least 6" of hair to make wigs for recovering cancer patients.
Donate Your Hair
With only 6" or 15cm, your clean hair donation (color treated is alright!) contributes to a beautiful wig that Breast Cancer Thrivers will cherish.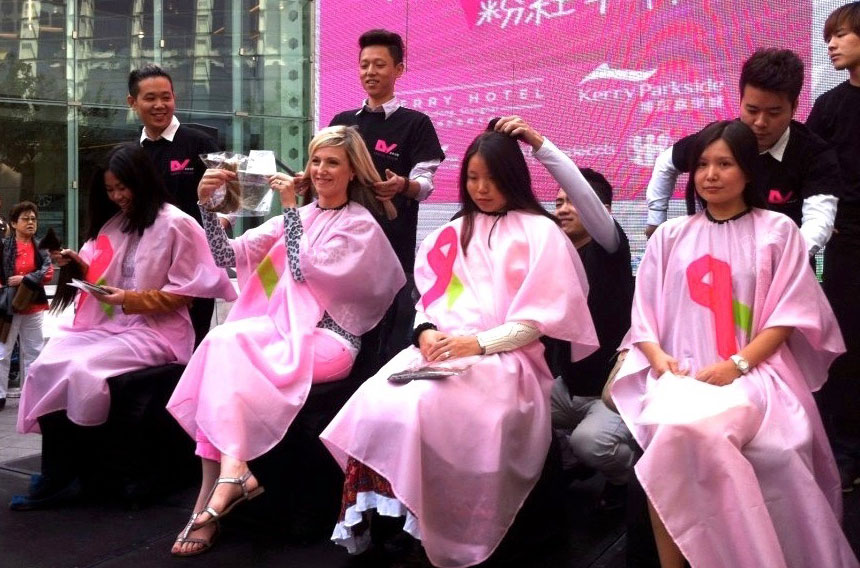 We Make Wigs!
For as little as 400rmb or $60, we produce beautiful wigs at cost that are given to a local breast cancer recovery club.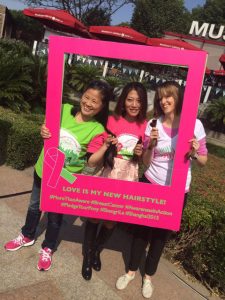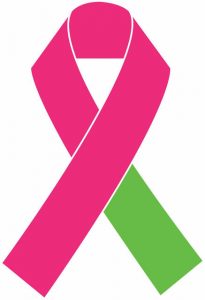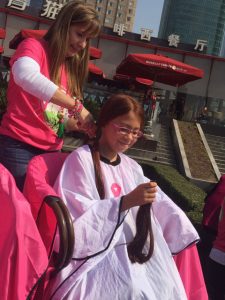 Thank you for your interest in hair donation – literally a part of yourself.
Pledge Your Ponytail is a developing program at More Than Aware. We currently have donation spots at salons, and facilitator kits for schools and organizations to facilitate their own public donation events. You can also cut your hair yourself and mail it to More Than Aware. Because More Than Aware has no paid staff, we do not provide additional services around your hair donations – we merely collect them. We are proud that our low overhead allows us pay for a recovery wig to be manufactured for only 400元.
Below are instructions to mail in hair donations.
Secure hair in a rubberband(s) and cut to a minimum of 15cm. Curly, permed, and dyed hair is acceptable.
Send hair to:
SHANGRILA-LA PUDONG:
Jasmine Ye
136 0160 0706
Room 513, Shangri-la Pudong River Wing
33 Fu Cheng Lu, Pudong, Shanghai 200120, China
上海浦东新区富城路33号上海浦东香格里拉大酒店浦江楼513室
.
Please include your name on the envelope. For additional questions about Pledge Your Ponytail, please contact morethanaware.com@gmail.com.
Thank you for your generosity in giving a piece of yourself to a woman who will be forever grateful!
Your MTA Sisterhood
Youth Making a Difference
After running in the 2017 More Than Aware Global Fun Run, this 9 year old girl was inspired to donate her hair to More Than Aware's Pledge Your Ponytail program.